Today we found out that we won our first ever design contest! Two of our designs made 1st and 2nd place in FoodCoin's Style Contest. We are thrilled that we were able to bring our creative ideas in the world of blockchain and cryptocurrencies. Check out The Boss' latest post about the FoodCoin contest.
[divider height="1″ style="default" line="default" themecolor="0″]
Hello, Steemians!
Earlier this month, I participated in a FoodCoin Style contest to create a design for future FoodCoin merchandise. The kids and I have spent 2017 learning the Adobe Illustrator suite for our own works and including them in this process was a great demonstration of the skills we have learned this past year. Today we found out that we won 1st and 2nd place!
Of the designs we submitted, here are the two that won 1st and 2nd place: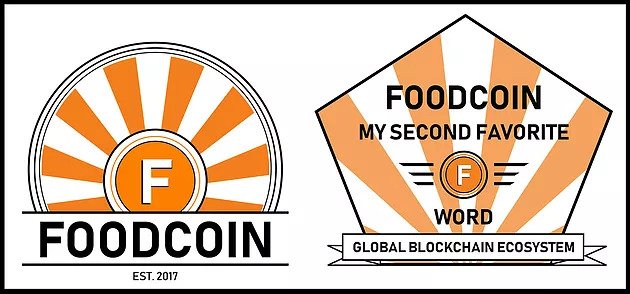 For me, as a home-school parent and longtime crypto enthusiast, participating in this contest not only demonstrates the skills the kids and I have learned this past year on the Adobe suite, but also that you don't have to be a tech guru or developer to get involved in the crypto space. Creativity can also be a foot in.
I started blogging about the crypto revolution in 2015 – when many mainstream and alternative news editors wanted nothing to do with crypto-tech articles. It was like pulling teeth to get them to publish such a radical idea. It's exciting to watch the continued growth of the crypto space as adoption of the mere idea of crypto-tech accelerates. And it's even more exciting to support cool new innovations, like Foodcoin, in a fun, creative way.
As part of our ongoing homeschool studies, the kids and I follow several crypto enthusiasts on Youtube and Steemit. Thanks to Mike B's shout out about the Foodcoin contest earlier this month, we jumped on the chance to score some new cryptos for our Blockchain Homeschool Project. If you aren't familiar with Mike B, check out his YouTube channel. We find a lot of well thought input about cryptocurrencies on this channel and it's definitely worth subscribing to get his thoughts on the latest developments.
Some other great crypto resources we listen to often are:
Thank you to everyone who supported us on this contest! And be sure to check out Foodcoin's blockchain ecosystem tools.
Cheers!
@cm1 (CryptoMama)
[divider height="1″ style="default" line="default" themecolor="0″]
Stay tuned for more blogs by The Boss/@cm1, and by us, The Saturn Creative Team. If you enjoyed this post, be sure to give her post an upvote on the blockchain social media platform,Steemit.